There's one thing we think you should remember about our process: It's the fact that we involve you as much as possible to keep you informed, comfortable and ensure a look, feel, fit and finish that meets expectations.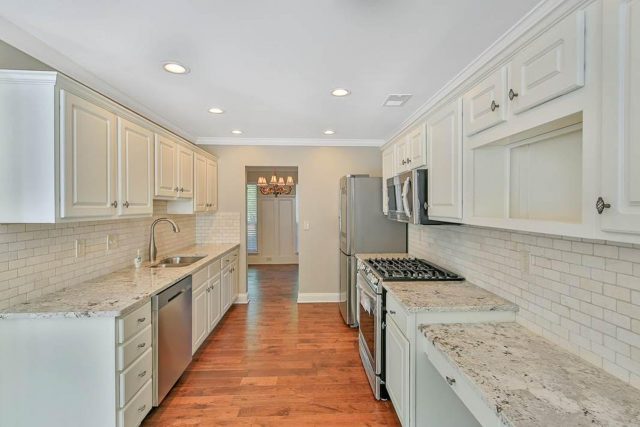 Top South has a massive inventory of slabs and materials to choose from. We can help you compare different surfaces, patterns and colors and how they impact the noticeability and appearance of seams. If we do not stock a granite or marble color you're looking for, we can help you find a stone supplier (we only work with the best) to meet your needs. As we work through the layout and design, we're happy to educate you on our slab selection process and the many variations in a surface that can drive your decision-making, including:
Variations in color
Variations in pattern
Material choice best suited for your environment (room)
Sheen
Water absorption
Seam location and appearance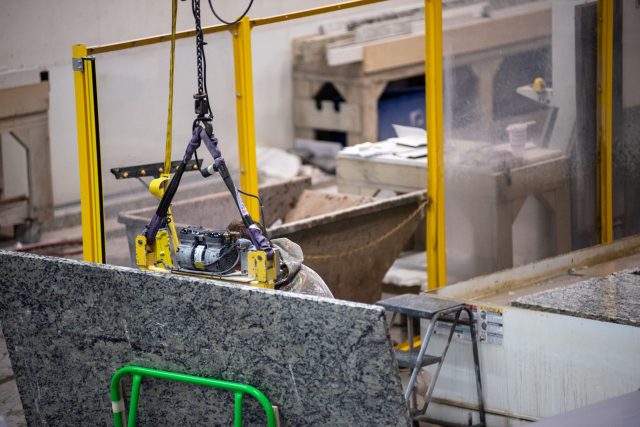 Executing your vision
With your selection in-hand, we can provide an estimate including material, measuring, fabrication, and installation, as well as a craftsmanship/installation 1-year warranty. Next, we'll come to your home and digitally photograph it to capture its identity and determine how we can best approach your unique aspirations and challenges. We'll use a laser-templating system to create one or more digital layouts to help you choose the right look to achieve your unique vision. We'll take precise measurements and incorporate details such as edge profile, corner treatments, sink type, faucet holes, range type and backsplash dimensions to enable you to actually see an image of your installation before we ever cut a slab. After the templating process, we will email you further job details and the approximate placement of the seams you will have in your surface.
And if there is something on a slab that doesn't suit you, we can often work around the area according to your preferences. Our goal is that you have the product you're happy with before it's installed in your home.
Come and visit our showroom
If you have any further questions about our process, we'd love to hear from you! You can visit our showroom for a tour or make an appointment with one of our expert design consultants so we can gain insight into your project and share our thoughts on how we can help you to achieve an exciting new look that reflects your inspiration.
Visit our Showroom